Helping Communities Heal and Making Restaurants #AAPISTRONG
Grubhub and others play a vital role in getting financial support to independent Asian American and Pacific Islander (AAPI)-owned businesses across the country
By Dr. Karen Eng, President and CEO, CSMI and Board Chair, National Asian/Pacific Islander American Chamber of Commerce and Entrepreneurship (National ACE)
At the start of the COVID-19 pandemic, we heard all too often about how restaurants across the country were hit hard. However, AAPI-owned businesses in particular faced unique challenges, including heightened racism triggered by the pandemic's association with Asian countries. It's always been the role of National ACE to build a bridge between AAPI-owned businesses and the communities in which they operate. Now, this work has taken on renewed importance.  We work closely with partner Chambers of Commerce and businesses throughout the country, including Grubhub, to strengthen our programs and expand our reach.
I am extremely grateful for our partnership with the Grubhub Community Fund (GCF) in 2021, and am thrilled to share that we have renewed and deepened our partnership for 2022.
Thanks to support from the GCF, National ACE's 2021 AAPISTRONG Restaurant Fund supported 196 restaurants across the country with grants of up to $10k each. Grant winners reported the funds being used for crucial operating costs, such as rent, employee paychecks, purchasing PPE, renovations, new equipment,  establishing a digital e-commerce presence, and marketing and technology updates.
Building on last year's success, GCF will contribute $2.5M to National ACE as the grant program expands in 2022. This year, grants will support independent AAPI-owned restaurants nationwide with grants ranging from $25K to $100K.
The numbers are impressive, but what really highlights why partnerships like this are so important is the feedback we hear from the small business owners in need of grant support. The 2021 winners represent the wonderful and diverse restaurants and businesses we've been able to impact directly.
Tim & Joni Navarra, Owners of East Market and Goods in Waco, Texas
"There is no Asian grocery store within 90 miles of our city, Waco. And so there's also a lot of flavors that are missing, especially when it comes to Korean, Filipino, Malaysian and Thai…So for most people during the pandemic, they don't have to go over 90 miles to feel like they're at home to get the little things. [The fund] will allow us to stay open and continue to share these flavors."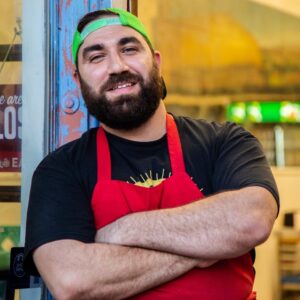 Khaled Ramadan, Co-owner of Sunrise Middle Eastern Deli in San Francisco's Sunset District
"The fund will keep our staff employed at their normal hours and normal hourly wage without having to decrease their hours or change their schedules. Whatever is left over, we will have to use it on our rent…."
"You guys have been a lifesaver for us."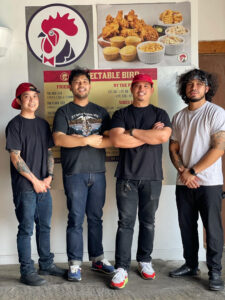 Jason Angeles, Co-Founder of Churreria in San Francisco, CA
"AAPISTRONG is a reflection of the Asian American community, we flood to support each other and stand in solidarity during tough and rough times. This grant helps us with the ongoing transition period from 'shelter in place' mindset to the 'fully opened economy'. This middle ground has been tough on the businesses. We need to get to fully opened to really survive."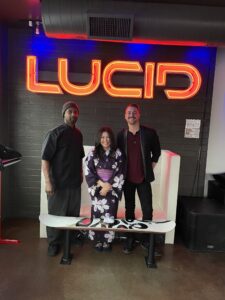 Saki Melius, Owner of Kyu Ramen in Denver, CO
"I really appreciate it. [The funds] were so helpful. Thank you so much… [I'm] using it to cover part of the rent and the labor cost. The beginning of the month is a little difficult because all the payments happen at once. So, the fund that we receive will go to that."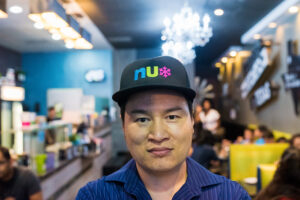 Nu Ice and Drink, Houston, TX
"In 2010, Nu Cafe opened its doors to the public. We started off as a full-fledged restaurant with rice and noodle dishes, along with drinks and shaved ice. We were one of the first and original food establishments to serve authentic Snowflake Ice in Texas. People flocked from all over Houston, Dallas, Austin, and even other states to try our Nu Snowflake Ice, food, and creative drinks."
Companies like Grubhub help us achieve our mission to advocate for AAPI business interests, and to stand up for and effect change in our community. We can only be successful in this work by having strong relationships – with the AAPI community, coalitions and leaders at the community level, and with partners like Grubhub and supportive, like-minded organizations. We're motivated by the success we've seen to date, and we're energized by the amazing opportunities that lie ahead.
To learn more about National ACE or to apply for the 2022 grant program, visit the National ACE website here.
And, you can learn more about Grubhub's Community Impact programs here.