We Champion Restaurants from Coast to Coast
Restaurants sit at the heart of communities. It's our mission to strengthen their roots, deepen their connections, and increase the positive impact they have on people and society.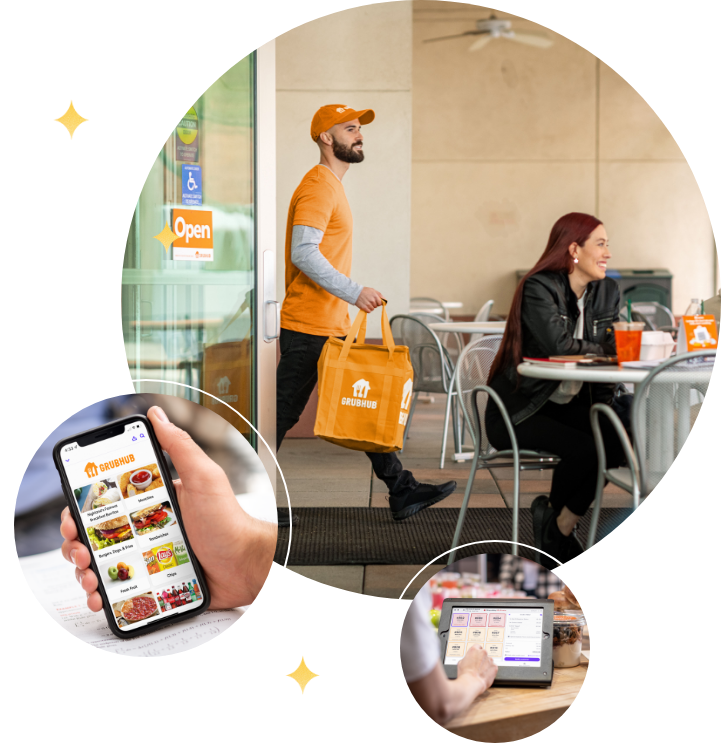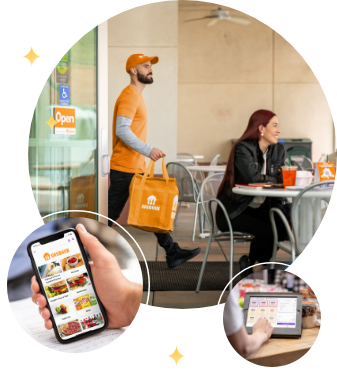 Grubhub is a part of Just Eat Takeaway.com, a leading global online food delivery marketplace, and features more than 365,000 restaurant partners in over 4,000 U.S. cities.
We help restaurants grow their businesses and experiment with new concepts. We provide drivers flexible opportunities to work and earn. Together with our restaurants and drivers, we give diners more options to take out, whether it's their go-to meal from their favorite local restaurant, or a craving to discover something new.
Read More
Read Less
Grubhub is a pioneer, creating one of the first online food delivery platforms. The benefits of this innovation have gone beyond what we thought even possible at the start, and our entrepreneurial spirit and legacy is what will always drive us to do more.
From our earliest days, our platform helped independent restaurants plug into and take advantage of the digital economy, enabling them to modernize their operations and expand their reach. We increased access of restaurants to diners, whether they were at home or in the office, and restaurant owners loved it. And because of this, we created new jobs to deliver the food diners were craving.
The knowledge we've gained from being in this industry since the very beginning inspires us to do even more and do it better.  It's also humbled us — we don't always get it right at first.  But we're not afraid to admit that, will hold ourselves up to high standards, and always strive for continuous improvement.
With that, we've built out and enhanced our platform and services considerably over the years. We're creating programs that help restaurants provide diners with the best takeout experience to ensure satisfaction… because we understand that we represent and reflect the restaurants we serve and it's our job to do all we can so diners come back for more.
We're offering new delivery options that best suit the moment and location — dedicating new resources to university campuses because college kids are hungry at all hours because, well, they're college kids; to stadiums so you don't miss a second of the big game; and to the office so that employers know that you won't be making that big presentation on an empty stomach.
We're also going beyond food without losing sight of our mission to support restaurants.  We're now serving convenience stores and bodegas too because you might need some toothpaste or dish soap after your meal. It's a natural extension that was easy to add to our platform.
Grubhub will continue to push the boundaries of what's possible to create more opportunities and benefits for everyone. Always have, always will.