Grubhub's 'Serving the City' Program Expands to Company's Hometown of Chicago to Provide Meals to Communities in Need and Help Close the Hunger Gap
This expansion builds on Grubhub's larger community impact commitments to kick off the new year
CHICAGO, Feb. 27, 2023 — On Tuesday, February 21st, Grubhub officially launched the expansion of its 'Serving the City' program to Chicago, the company's hometown. The program kicked off with its first event at three senior centers in Chicago's North Lawndale neighborhood, a historically under-resourced community on the city's west side, in partnership with 24th Ward Alderwoman Monique Scott and local restaurants, Soulé and The Soulfood Lounge. 
With the Serving the City initiative, Grubhub partners with local aldermen to purchase 500 hot, prepackaged, culturally appropriate meals directly from local restaurants for onsite meal distribution events at housing authorities, senior centers, veterans' residences, and other community-based organizations. The program further allows Grubhub the opportunity to act on its commitment to support local restaurants and give back to communities that need it most.  
"The impact of this project is important to me because it addresses the food insecurities we have with our seniors, and having the opportunity to feed them during a time when they possibly can't do it for themselves. I'm so excited to let them taste delicious food from fine dining restaurants that exist within their community. Many of them are on a fixed income and might not take advantage of dining outside of their own kitchen," said Alderwoman Monique Scott.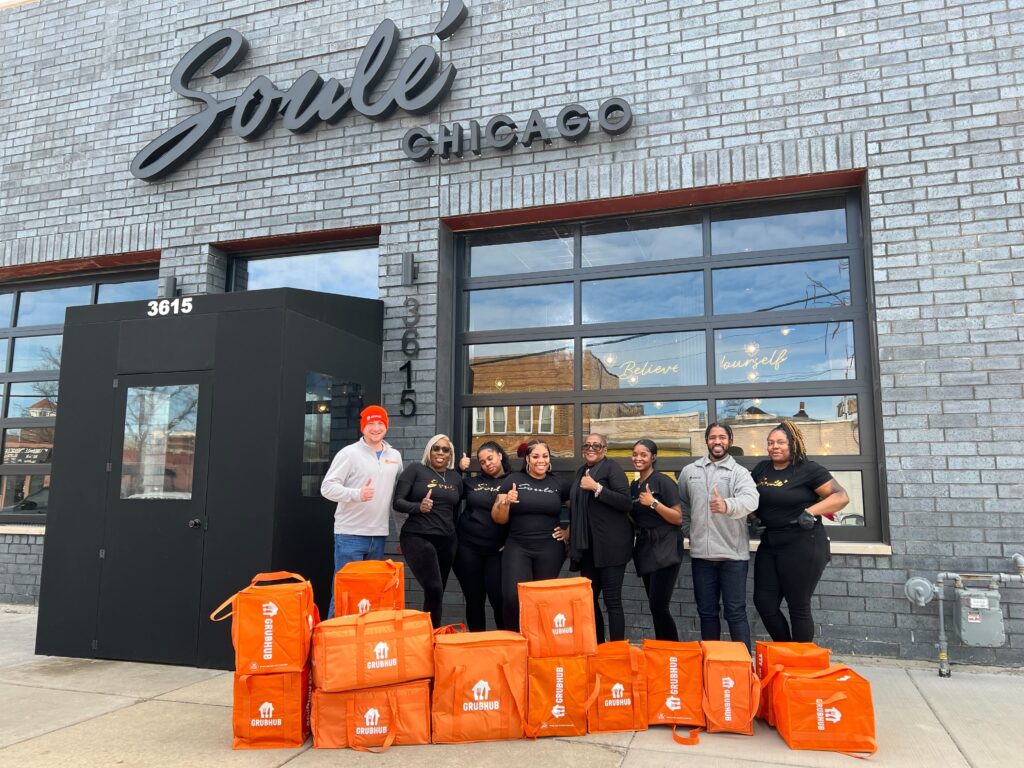 Following this kickoff event, the program will continue to run throughout the year with the goal of partnering with restaurants and delivering meals to communities in need across Chicago's 50 wards in partnership with local aldermen.
"I came from a family that inspired my love of cooking and taught me the importance of community. When I opened my restaurant, Soulé, I knew I wanted to make a difference through food. In partnering with Grubhub's Serving the City, I've been able to give back and drive change in my community through what I love to do most," said Bridgette Flaggs, owner of Soulé in North Lawndale. Soulé is one of the first sit-down restaurants that has opened in North Lawndale in the last decades – a neighborhood historically considered a food desert. 
Last year, Serving the City launched in New York City to help address food insecurity and support local, independent restaurants. The program aims to address the lasting effects of the pandemic and the increased cost of food with inflation that has impacted communities and restaurants in cities nationwide. Since July 2022, this initiative has served more than 17,500 meals to food insecure families in partnership with 40 restaurants, with the goal of serving more than 25,000 meals to communities in New York City alone. 
"It's exciting for Grubhub to kick off our Serving the City program right here in Chicago. After the impactful year we had serving meals to communities in New York City, we knew we could make a real difference in our hometown and give back to the city we call home. We're looking forward to expanding across Chicago to help as many people and restaurants as we can," said Dave Tovar, Grubhub SVP of Communications and Government Relations.
According to Northwestern University economists, one in five households in the Chicago metro area experiences food insecurity, including one in four families with children. As Grubhub expands the program to address the needs of its home city, it's continuing to prioritize alleviating food insecurity in communities in need. Beyond Chicago and New York City, Grubhub also plans to expand their program nationwide as part of a larger commitment to help close the hunger gap. Grubhub's other focus areas for the year ahead include supporting independent restaurants and creating opportunities for people in the hospitality industry.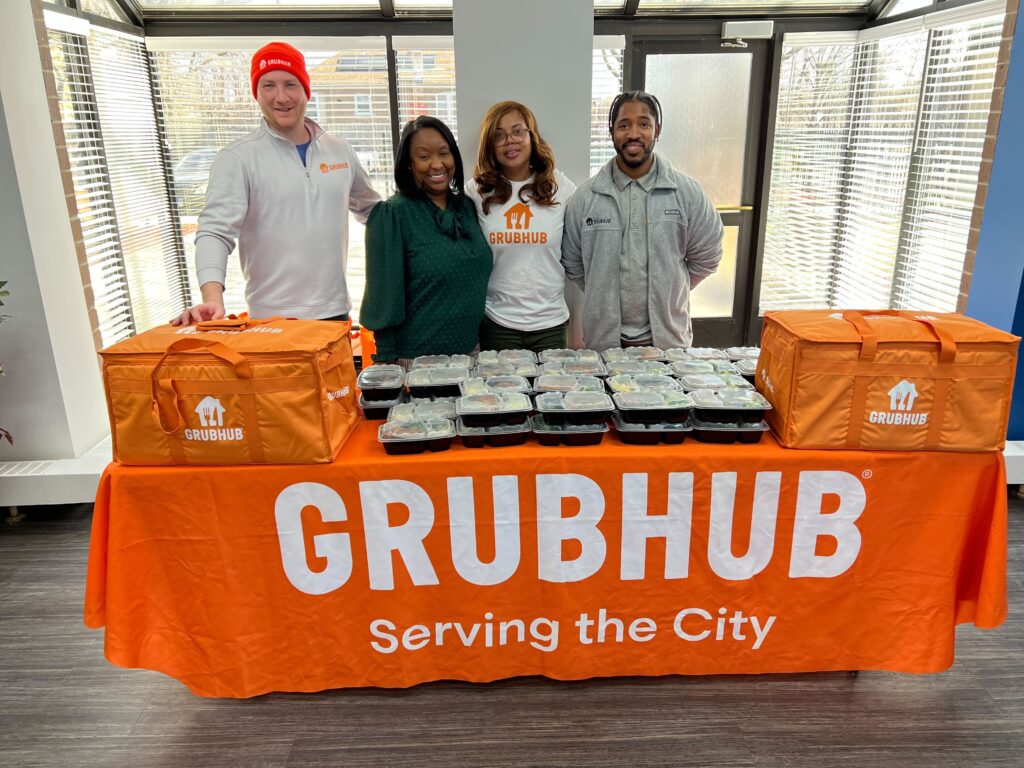 For more information about Grubhub's Serving the City and other community impact programs, visit https://about.grubhub.com/community/programs/.
# # #
About Grubhub
Grubhub is part of Just Eat Takeaway.com (LSE: JET, AMS: TKWY), a leading global online food delivery marketplace. Dedicated to connecting more than 32 million diners with the food they love from their favorite local restaurants, Grubhub elevates food ordering through innovative restaurant technology, easy-to-use platforms and an improved delivery experience. Grubhub features more than 320,000 restaurant partners in over 4,000 U.S. cities.