Grubhub Corporate Accounts Launches Dedicated Solution for Tax Exempt Clients
The automated tax exempt solution streamlines food ordering and account management by automatically removing taxes on eligible orders
Grubhub Corporate Accounts, the industry's most flexible meal perk platform, announced today its automated, tax exempt solution that removes taxes from non-profit and tax exempt eligible organizations' invoices and order totals at checkout.
The automated tool further solidifies Grubhub Corporate Accounts as the industry's most robust  platform, offering the most solutions with the largest restaurant supply for catering and individual ordering. Grubhub Corporate Accounts previously offered a manual tax exempt feature for eligible clients, including companies within the education, non-profit, healthcare and government sectors. The automated solution is a simpler way to ensure taxes are immediately excluded from orders, and clients can choose from a weekly, biweekly or monthly invoicing schedule.
"We heard from our tax exempt clients that they were looking for us to more seamlessly meet their specialized food ordering needs," said Jeff Mirmelstein, vice president and general manager of corporate accounts at Grubhub. "Now, admins can manage all invoices, tax exempt certificates, exemption statuses and meal orders in the online Grubhub Corporate Accounts administrative portal, saving them both time and money."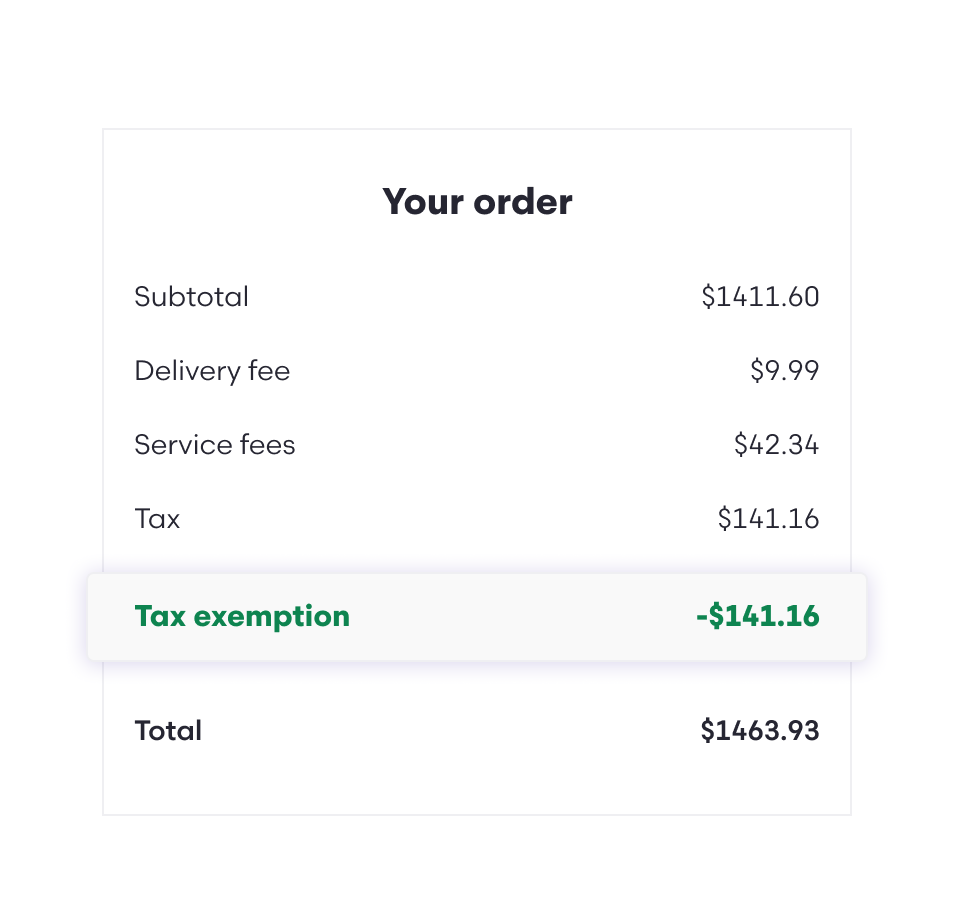 For more information on Grubhub Corporate Accounts, please visit corporate.grubhub.com.