Grubhub Announces 2022 Driver Grant Program Recipients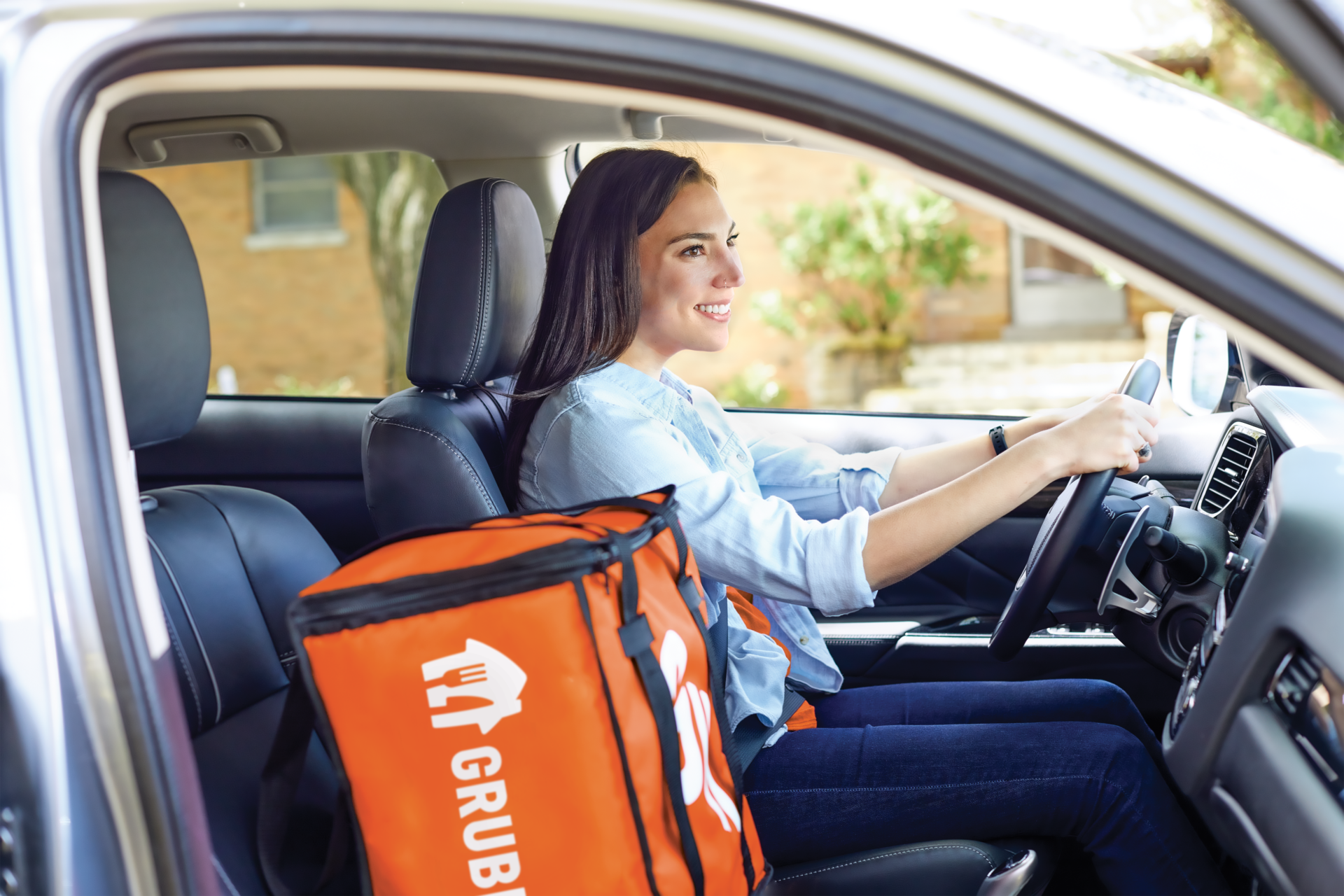 At the start of the year, we announced the return of our Driver Grant Program — an initiative we launched last year to support drivers who create meaningful change in their communities through education, civic engagement and philanthropic work. Today, we're excited to announce the 20 recipients of this year's program.
From fighting food insecurity and homelessness to providing mentorship and school supplies to at-risk youth, our drivers are passionate about a number of great causes in their communities, and we're proud that Grubhub is continuing to support their efforts.
"While we always appreciate the work our drivers do on the road, we're beyond proud to support their efforts off the road for the second year in a row," said Eric Ferguson, chief operations officer at Grubhub. "I was able to connect with recipients and hear first-hand just how passionate they are about making their communities a better place. I look forward to seeing how this grant extends their impact across the country."
These are the 20 recipients this year and how they plan to use their $10,000 grants:
Amir B. — Westchester, NY
Amir organizes community cleanups and clothing drives and hopes to start a community fridge through his nonprofit. He will use the grant money to buy more supplies to clean the city of Westchester and fund additional clothing drives in the community.
Angelina S. — Bloomington, IN
Angelina plans to use the grant money to support Hotels for Homeless, and Robin and Trisha's House, a nonprofit organization that provides transitional housing for men experiencing homelessness.
Antonio P. — Spokane, WA
Antonio plans to use the grant money to support Magnolia House, an art collective that encourages local artists to collaborate and teach art to members of the community.
Anyae B. — Willow Grove, PA
Anyae connects people in need and at-risk youth in Philadelphia with food and resources through the Royal Sisters Project. She will use the grant money to fund additional youth-focused initiatives, such as building a community hangout center and providing job and skills training.
Bill L. — West Covina-Diamond, CA
Bill plans to use the grant money to support the Lincoln Training Center (LTC) for individuals with disabilities. The money will be used to cover tuition for LTC students to learn new skills.
Elizabeth G. — Los Angeles, CA
Elizabeth will use the grant money to complete flight school training and become an aerial firefighter, while working as a search and rescue pilot during the off seasons.
Emily F. — Nashville, TN
Emily will donate the grant money to Community Assistance Relief Efforts (CARE), a nonprofit that connects people impacted by natural disasters with food, clothing and other resources.
Galliano F. — Brooklyn, NY
Galliano will use the grant money to support underserved children in his community by providing them with school supplies and food.
Herbert H. — Portland, OR
Herbert will use the grant money to further his training with Being True to You, a coaching group that provides coaching services for addiction recovery, and start his own coaching practice to support veterans looking for treatment resources and centers.
Jeffrey S. — Dayton, OH
Jeffrey will use the grant money to provide support to individuals struggling with mental illness and addictions through support groups, educational programs and awareness efforts.
Juwan S. — Boston, MA
Juwan will support Redefining Our Community, an organization that promotes health, wellness, community engagement and development, anti-violence, awareness and activism. The grant money will help purchase COVID PPE, testing kits and office supplies, as well as host virtual and in-person programming.
Markos H. — Alexandria, VA
Markos will provide resources to youth in Ethiopia and use the grant money to craft care packages and cover expenses for hospitalized children. The grant will also be used for housing reconstruction efforts for those who are less fortunate.
Michelle R. — Indianapolis, IN
Michelle will help build a soccer field with Futbol Field of Dreams, an organization that helps children in Guatemala stay engaged in school through mentorship and soccer programs, where they learn about teamwork and perseverance.
Michael D. — Syracuse, NY
Michael will use the grant money to help open a local treatment center to support individuals who are recovering from substance abuse.
Peter A. — Chicago, IL
Peter will use the grant money to create a series of video biographies to tell the stories of Chicagoland individuals from various backgrounds who are making an impact in their community.
Sandra K. — Cincinnati, OH
Sandra will donate the grant money to Love Must Win, a nonprofit that offers addiction and recovery support and sexual violence prevention programs to the LGBTQ+ community.
Shaina G. — Boston, MA
Shaina plans to use the grant money to support the Empowering Through Education Camp, a nonprofit that empowers Haiti's most vulnerable youth to become future community leaders.
Shirley M. — Memphis, TN
Shirley works with a local nonprofit, The Original Project, and plans to use the grant money to support the organization's efforts to eradicate food insecurity and waste in underserved communities.
Stephen O. — Atlanta, GA
Stephen is passionate about math and science and started a virtual tutoring service for students who need support with coursework. With the grant money, Stephen plans to create an app to reach students who don't have regular access to computers.
Symone M. — Chicago, IL
Symone plans to use the grant money to support a local nonprofit organization, Lakeview Food Pantry, and the Telpochcalli Community Education Project. She will also use some of the money for schooling.
Check back later this year for more information on our next round of grants and application details. If you're interested in driving with us, you can learn more at driver.grubhub.com.