New Grubhub Partnerships Aim to Make Delivery Worker E-Bike Usage Safer, More Sustainable
The E-Bike Lifecycle safety program will provide NYC delivery workers access to more than a thousand safety certified JOCO e-bikes, support FDNY Foundation educational campaign
Grubhub announced today several new initiatives aimed at creating a safer, more sustainable environment for delivery workers that utilize e-bikes in New York City, including a pilot program with JOCO, a leading delivery e-bike rental platform founded in New York City in 2021. The JOCO partnership will provide at least 500 delivery partners free access to more than a thousand safety certified e-bikes, as well as more than 55 JOCO hubs for continuous safe e-bike storage, battery exchange and distribution of delivery rider gear.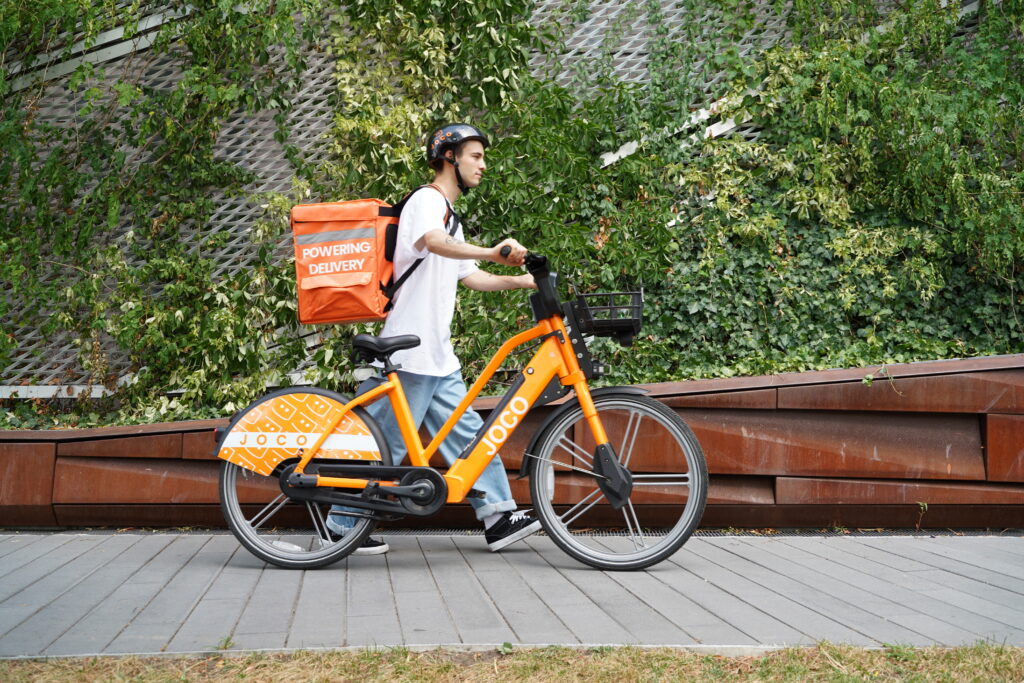 Grubhub is also working collaboratively with City leaders, the Fire Department of the City of New York (FDNY), and industry partners to advance the safety of the entire e-bike lifecycle. Key initiatives include a $100,000 grant from the Grubhub Community Fund to the FDNY Foundation, an organization working to spread awareness and education about safe practices for using lithium-ion batteries. 
"Delivery workers are essential to thousands of communities and businesses, including Grubhub's, and helping to ensure their safety – and the safety of all New Yorkers – is a top priority," said Amy Perlik Healy, vice president of government relations at Grubhub. "These new partnerships are an expansion of our ongoing work to address safe use of e-bikes and handling of batteries by delivery partners, and we will explore any reasonable means to prevent tragic fires from occurring in the future." 
Beginning mid-June 2023, select Grubhub delivery partners will receive JOCO credits they may use for partial day, daily or weekly e-bike rentals. The initial program will allow Grubhub and JOCO to gather learnings that will inform the companies' long-term approach to creating a safer e-bike ecosystem for delivery workers. ​​Grubhub will also sponsor a JOCO rest stop hub for delivery workers, beginning in June.
"Our cutting-edge platform provides gig workers and businesses with instant access to certified e-bikes without any initial investment," said Jonathan Cohen, JOCO co-founder. "We're delighted to partner with Grubhub in extending our services to a wider delivery community while ensuring secure charging facilities. As we celebrate Earth Week, we're thrilled to stay committed to our mission of reducing the number of cars and trucks on the road for last-mile delivery."
JOCO utilizes proprietary, fireproof battery charging cabinets that have been tested at a nationally recognized testing laboratory, each with its own fire safety extinguisher. JOCO's batteries are certified to IEC 62133 standard, one of the most important standards for exporting lithium-Ion batteries into global markets.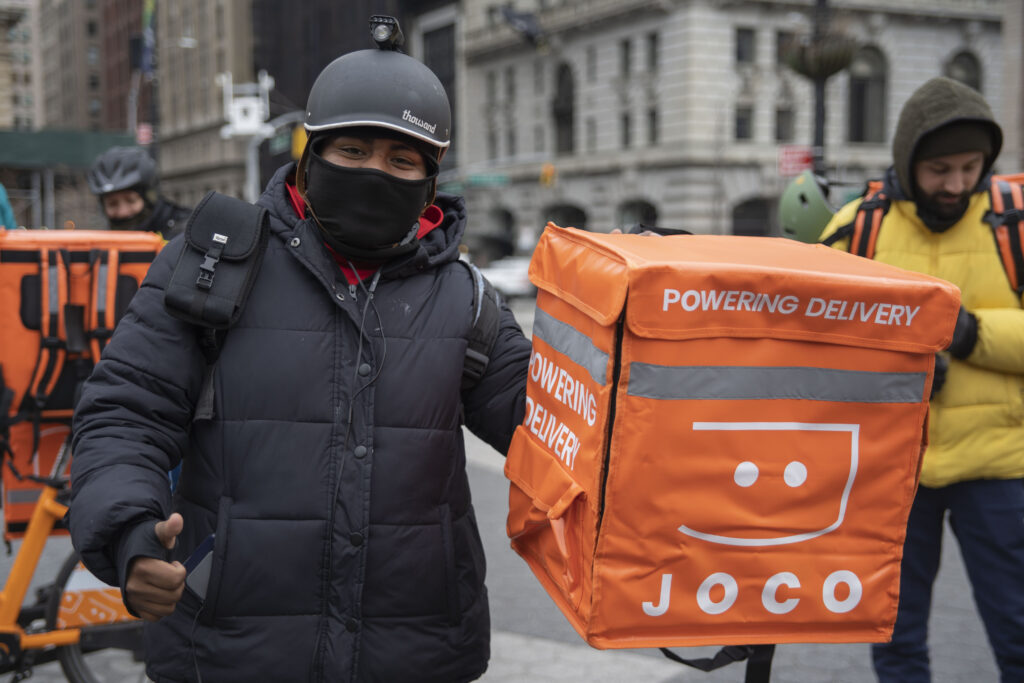 "We know that micro-mobility devices are here to stay, and the FDNY is constantly exploring best practices for how to use them safely," said FDNY Foundation Executive Director Jean O'Shea. "We are grateful for the support of industry partners like Grubhub for helping us spread the important messages of safety and prevention surrounding lithium-ion batteries."
As Grubhub's E-Bike Lifecycle safety program continues to evolve, the company is in active discussions with partners to establish a battery recycling program to take-in non-certified devices.
Grubhub is eager to continue working with NYC leaders, FDNY, and industry partners to address this issue by spreading public awareness and directly communicating with delivery partners about safe e-bike use, while preserving access for the delivery workers who rely on them and tackling the clear need for better charging infrastructure. Learn more about Gruhbub's current and future driver safety initiatives here. 
About Grubhub
Grubhub is part of Just Eat Takeaway.com (LSE: JET, AMS: TKWY), and is a leading U.S. food ordering and delivery marketplace. Dedicated to connecting diners with the food they love from their favorite local restaurants, Grubhub elevates food ordering through innovative restaurant technology, easy-to-use platforms, and an improved delivery experience. Grubhub features more than 365,000 restaurant partners in over 4,000 U.S. cities.
About JOCO
JOCO is the first end-to-end platform that enables gig workers and companies to seamlessly use light electric vehicles (LEVs) for last mile delivery. JOCO's high tech platform and LEV infrastructure network removes all the hassle of owning, storing, charging and maintaining a bike. JOCO has a strong social mission, having already helped thousands of couriers and companies complete millions of deliveries without any upfront investment. With carbon emissions and congestion at an all time high, JOCO is on a pursuit to bring cleaner air to the world and remove cars and trucks off the streets for last mile delivery. JOCO is currently operating in NYC, Chicago and Miami. JOCO was Co-Founded by Jonathan Cohen and Jonathan A. Cohen (no relation).
About FDNY Foundation
The FDNY Foundation is the official not-for-profit organization of the Fire Department, established in 1981 to promote Fire Safety and to fund professional development, training, and education programs. FDNY Foundation supports FDNY in protecting lives and property of those who work, live and visit New York City through its various programs that provide new equipment, training and support for all FDNY members.